Increasing Your Charisma, with guest Dr. Nick Morgan, author of "Trust Me: Four Steps to Authenticity and Charisma"
You're presenting in a meeting or perhaps in front of a group.
What is it that makes you more believable? More engaging? More trustworthy?
The topic for today's cast is the key to charisma. Many people think you either have the charisma gene or you don't. Tony Robbins? He got it. Ben Stein in
Ferris Bueller's Day Off
? Not so much!
But is it purely a matter of genetics?
Is there hope for those of us whose family tree didn't bless them with the charisma gene?
After coaching hundreds of executives I'm here to tell you there's hope for us all!
Charisma is not two-state: you either have it or not. There are practical skills that you can develop to improve your ability to develop rapport and trust with people.
And let's face it. This is a critical skill to develop.
As I often say, the "dirty little secret of business is that it's all done on relationships." To succeed we need to be able to convince our boss, key stakeholders, or customers to support our ideas. Being authentic, engaging, and trustworthy is foundational to our ability to influence.
Similarly, to be successful we need to be able to detect when someone is not being straight with us.
I've often said that sometimes being an effective project manager (or leader) is having a good nose.... By that I mean: "Hmmm... something doesn't smell right!" Developing our instincts to know when we're being told the truth or not can be an important part of our development as an effective leader.
So, how can we be more authentic and engaging when we are communicating?
That's the subject of the book
Trust Me: Four Steps to Authenticity and Charisma
, written by communication guru
Dr. Nick Morgan
. A major focus of Dr. Morgan's work is aligning our verbals with our non-verbals--a subject that many of you will have heard me discuss if you've participated in one of my project management or leadership workshops. It's a vital component of effective communication--so simple in concept--yet too often not practiced.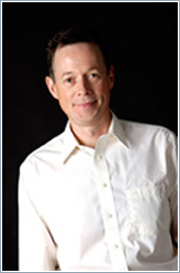 In the interview with Dr. Nick Morgan you will hear about the offer for a free DVD of a recent presentation he made on this topic at Harvard.
I highly recommend you snag a copy for yourself--something for you and perhaps even to show to your team. These will go fast so send me an e-mail today at
andy@i-leadonline.com
to get your copy.
Hey, quick question: how satisfied are you with how your organization delivers projects?
We have a series of three workshops that might be exactly what your organization needs. Our
Essentials of Project Management
workshop helps you, your teams, and even stakeholders get on the same page when it comes to delivering projects. We're regularly told people learn more in two days than they have in any previous workshop on the topic of project management. Our
Advanced Project Management
and
PMP Prep
workshops take the next step in helping you and your organization deliver results. Give us a call toll-free at
866-88 I-LEAD
(866-884-5323) or check out our website at
http://www.i-leadonline.com/
for more information.
Thanks for listening to
The People and Projects Podcast!
Increasing Your Charisma, with guest Dr. Nick Morgan, author of "Trust Me: Four Steps to Authenticity and Charisma"
Labels: communication, presentation skills, relationships
posted by Andy at 11:43 AM