I learned more from you in 2 days than 9 months in a university certificate program!
Nicole


The workshop was a great success! You very effectively gave an overview of the project management process and customized it to our internal processes. Everyone left with practical applications they could use immediately in their various role on project teams. Leslie

Delivering projects on time, on budget, with desired scope is no small order for all but the most trivial of projects. The burden of history tells us the odds are not in our favor when it comes to being successful with project delivery.


I still refer to your Project Management class as the best training and instruction I've had. I enjoyed your class and use many of the insights you gave us nearly every day.
Pam (2 years after the program)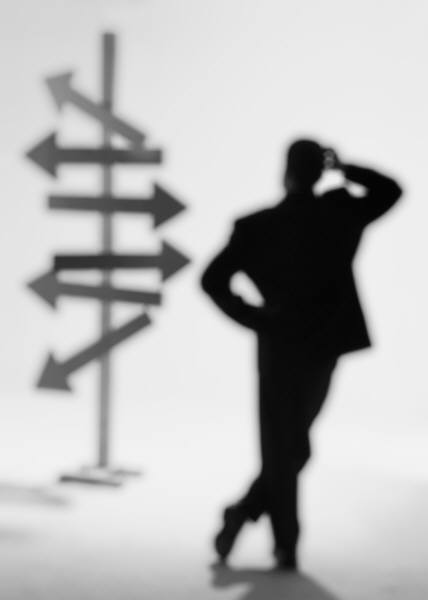 Yet the margin for error has all but shrunk in most organizations. We just cannot tolerate projects that don't deliver.
So, how do we successfully deliver more consistently, in the real world where there are no 5 Easy Steps to Successfully Delivering Projects?
The Institute's Essentials of Project Management workshop is a very practical and highly interactive way to get your organization on track to consistently delivering successful projects. It prepares you so much for the real world that some clients refer to this workshop as "Real World Project Management".


Thank you for the absolutely outstanding training sessions you gave us. The content was right on for fitting with the company. It was very obvious that you had done your homework and this was noticed by everyone. What you taught is indeed 'real world'.
Carol
Benefits to Your Organization
Our facilitators are all certified Project Management Professionals (PMP®) and our content is based on the Project Management Institute's PMBOK® Guide. That means your teams will be learning industry standard practices and concepts to help your organization realize benefits, including:
Improved project alignment with the business
Clearer understanding of what "success" looks like
Better managed expectations of stakeholders
Better early warning of project problems
Improved delivery reliability


One of the most relevant classes I've had. With 18 years experience it's nice to have teaching that will actually help me! Beth


When I found out I was going to a PM seminar, I said to myself, "Oh, this will be great... me, an HR guy, sitting with a bunch of Engineer types. Somebody... please... kill me!" But it wasn't anything like I thought it would be! It was the way you presented it. Thanks again!
Dave
What Participants Will Learn
Here's just a portion of what participants learn in this workshop:
Why it's not a matter of if change will occur on projects--it's only a matter of when
What happens if the "project management triangle" concept is ignored
How project success can differ based on perspective and how to set up a project to succeed
Top reasons for why projects fail (and key factors contributing to success)
How to more effectively understand stakeholder needs and manage their expectations
How to increase accountability with project teams
How to better understand project scope
How to more effectively determine the tasks required for a project
Important lessons about estimating including structured techniques to improve estimation accuracy
Why critical path is so critical
How to use risk management processes to better prepare for uncertainties
How to develop communication plans that work
Why project retrospectives are so important and how to conduct them


You will be glad to know your training is working. I just came from a project kickoff meeting and we used some of the techniques you taught us. It was valuable learning and a good 2 day investment!
Mark


I am currently going for my MBA and I think what I learned [in this workshop] will have more practical application than anything I have learned from all the classes I am taking! Brian
This very practical and highly interactive session focuses on key skills that you can learn and begin to apply right away on your projects. The session is available in a 45-60 minute keynote format, a 90-120 minute classroom session, or a half-day or 1-2 day workshop session. We can customize it to your particular organization to make sure you teams get the maximum benefit from the teaching.


You made the class fun and educational at the same time, and that always makes for a great training session. You've also inspired me to take project management to another level in my personal life and in my career. Roger
Interested in knowing more about the value this presentation can bring to your company? E-mail us or call us now at 847-579-9174 to get this session booked at your organization, association, or conference!


The material covered was, as the title of the class indicates, 'Real World'. Tony
Tools to "Live the Learning"
The Institute's mission is to facilitate training that helps participants on the job, right away. This session uses our innovative Gold Sheets and 2 Minute Boosters, all with the purpose of helping participants live the learning.
When you book a one or two-day in-house workshop, participants are invited to participate in a pre-workshop e-learning offering, allowing them to prepare more completely for the session. In addition, we offer a post-workshop e-learning offering that allows each participant to further live the learning.
Does Bringing a Class In-House Make Sense?
Onsite classes are typically more cost effective than sending your people to a public class, especially if you can answer "Yes" to one or more of the following:
Do you have 8 or more project managers (by title or role) who need the same type of training?

Do your project teams have travel restrictions or limited travel budgets?

Do you have access to an onsite training room or training center?
E-mail us or call us now at 847-579-9174 to discover how cost effective our onsite project management workshops can be!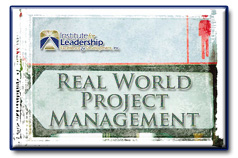 If you would like to preview the 11 minute pre-workshop e-learning offering (no purchase necessary), please do the following:
Click here to open our eLearning home in a new window.

Click the button (upper right of the page)

Use the following credentials:

You'll be returned to the Home, and the pre-workshop thumbnail will be available under the e-learning Flash banner.

You can click the button to start the overview.

NOTE: If it doesn't load it could be due to a pop-up blocker or an issue with your security policy and Flash.

Please contact us with any questions.


One of the best & most relevant classes that I have taken
in my career. Jennifer
Coaching for Project Managers
Perhaps you've heard of executive coaching, but how about project manager coaching? The Institute has highly experienced project manager coaches available. Do you have a big project that could benefit from outside, expert assistance? Would you like to mentor your project managers but don't have the resources or time internally do it yourself? Our coaches can help you achieve your project managers radically improve their ability to successfully deliver.
Give us a call to learn more about how the Institute can develop the project management capabilities of your organization.
Click here to download an outline of the workshop.
Want to learn more about the PMP® certification process? Click on the link to learn how you can be certified.
"PMI and PMP" are trademarks, service marks or certification marks of the Project Management Institute, Inc., which is registered in the United States and other nations.