The CPI 260™ is one of today's most popular leadership development and management training tools. Its 260 carefully selected items measure more than two dozen scales in five areas and suggest targets for further development in interpersonal behavior, social and personal values, cognitive needs and performance, and personal and work-related characteristics.

Below you can learn more about the instrument and how it can help you and your organization.
Why the CPI 260™?
Why use the CPI 260™ instead of Myers-Briggs Type Indicator® (MBTI®) or other instruments? MBTI® excels at personality type assessment. The CPI 260™'s Coaching Report for Leaders is all about leadership.
Created for individuals at all levels of leadership in today's organizations, the Coaching Report for Leaders will help your employees better understand their preferences, attitudes, and behaviors in key dimensions of management and leadership. This report enables individuals to understand their strengths, target areas for development, set goals, and plan action steps to enhance their leadership style.
Based on questionnaires that have been used and validated in a wide variety of management and leadership development programs, results are highly predictive of managerial competencies. An individual's responses to the CPI 260™ instrument are compared to a database of 5,600* men and women executives-successful individuals who are "on track" for continued success and advancement.
Coaching Report for Leaders
The Coaching Report for Leaders offers insight into your employees' particular strengths and areas for potential development in 18 leadership characteristics, organized into the following core performance areas: Self-Management; Organization and Planning; Team Building and Teamwork; Problem Solving; and Sustaining the Vision. The final section of the report offers advice on planning the next steps of an individual's leadership development path. This can be an essential tool in building management and leadership development programs.
Click here to review a sample report.
*This report is based on data collected from the Center for Creative Leadership® (CCL®) from more than 5,600 participants enrolled in CCL's Leadership Development Program from 1995 to 1996.
Options for You and Your Organization

Interested in trying out the CPI 260™ for yourself? Contact us for pricing on an assessment and a personal one-on-one coaching walk through of the results with Andy Kaufman.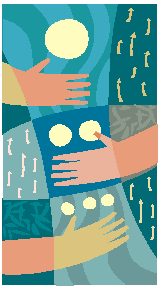 Interested in developing the leadership bandwidth of your organization? Here's the process we follow:
A group of managers are selected to participate in the program. Groups have often included new managers (and those considered potentials for management positions), executive teams, and project teams.

Each participant completes a CPI 260™.

The results of the CPI 260™ are individually walked through one-on-one by one of our executive coaches. Sessions are typically 60-90 minutes.

Though individual results are kept confidential, we provide management with a summary of strengths, opportunities, and recommendations for next steps that are uniquely customized to your needs.
Call Andy Kaufman (866) 884-5323 to learn how the CPI 260™ can be part of a leadership development strategy uniquely customized to your organization.
CPI 260 and the CPI 260 logo are trademarks of CPP, Inc.
Myers-Briggs Type Indicator and MBTI are trademarks or registered trademarks of the Myers-Briggs Type Indicator Trust in the United States and other countries.