Just a short note to commend you for another great edition of Horizon Time. Always helpful materials and very timely. I continue to be impressed with your work, your reading, and your attention to the real world we live and work in. Tom Schindler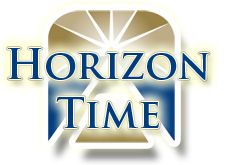 Our free Horizon Time newsletter helps you take your eyes off the wind and waves that are tossing you around, and helps you focus on the horizon. Each serves up a dose of insights, interviews, and resources to help you and your teams keeping growing in your ability to get things done!
If you're looking for "5 Easy Steps to Whatever"—look elsewhere. If you're looking for practical insights, tools, and interviews that help you get things done in the real world, join our other subscribers on six continents by signing up for this free newsletter today.
Just fill out the information below and you will be added to the growing list of leaders who are serious about their personal and leadership development.