Our Project Report
In the regional competition we placed 1st in the Technical Judging! We were awarded 1st place for the Region so we had the privilege of competing at State! Click here to see the Daily Herald story on the Regional competition.
At State the team was a finalist in the Teamwork Award and the Spirit Award. They were Illinois State Champions for Programming and won the Ambassador Award as well. Here is an overview of all the winners.
We were invited to participate in the World Festival through the Ambassador Award. Lower on this page we include a video of one of our runs from the WorldFest. Check it out!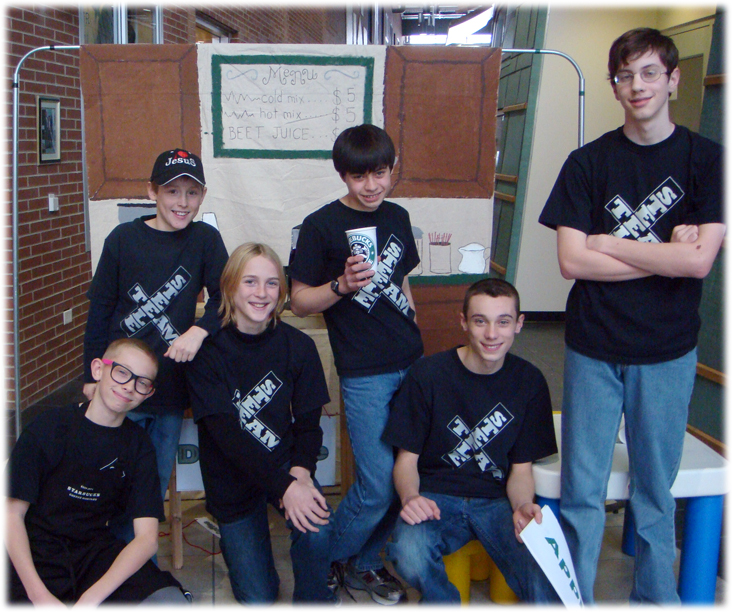 Example Robot Run
Our third and final run of the World Festival was our highest scoring run all year during competition. Here's a video of that run!