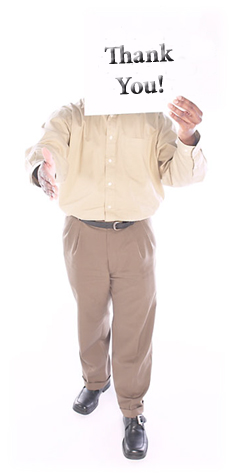 Rallying the Troops

A couple years back I gave a keynote at a national sales meeting. I like to spend time with companies I speak at so I hung out for the rest of the afternoon. The discussion eventually turned to the new compensation plan, and it was evident the sales team wasn't happy.

The Senior VP of Sales was clearly getting irritable as well. When he couldn't take it anymore he blurted out, "You guys are lucky to have a job! If you don't like it, you can go elsewhere!"

That'll rally the troops, eh?

Now it could just be that these people are two exceptions in the vast world of business that is otherwise showing all the love necessary.

But I'm not so sure.

I have the privilege of intersecting with hundreds of companies all over the globe and, though these two people may hold down an extreme end of the appreciation spectrum, most of us could do a better job of leveraging the power of well delivered gratitude.

Does showing appreciation really matter? Isn't "pay" or "having a job" enough to keep people motivated?

What Really Matters

A series of studies starting back in the late 1940s show results that have remained similar into our information age. Managers think good wages, job security, and promotion and growth are the top motivators for their employees. But employees reported that, though those things mattered at some point, even greater importance was put on full appreciation for work done and feeling in on things.

As management guru Rosabeth Moss Kanter said, "Compensation is a right; recognition is a gift" and these studies show too many of us don't understand the distinctions.

Taking Action

Assuming you're reasonably bought into the why of expressing true appreciation to the people around you, how about some practical coaching on the how?

Start with yourself. A great way to express more appreciation is to start being more thankful yourself. Check out a story on our blog about a recent flight back to Chicago. The bottom-line is it's often easy to find things to complain about. Force yourself to find that which you can be thankful for. It's all around if we take the time to look.

Be the person who remembers. Do you know the birthdates of people on your staff, close colleagues, and important customers? Do you know the names of their spouse and kids, if applicable? One of the dirty little secrets of business is that most of it comes down to relationships.

"But Andy, I have a lousy memory!"

It's never been easier to remember this information. In our Beyond Time Management audio CD I provide practical ways to easily recall information about people you want to remember. Recognizing people on their special days, and learning more about them as a person, are easy ways to help people feel more appreciated.

Send cards. E-mail and e-cards are e-clutter. I'm talking real cards. But taking the time to write out cards remains a time challenge.

Until now.

I send on average 2-3 cards every day by using an online system that allows me to share a lot of appreciation in only minutes.

Check this out: I pick out a card online (or upload a picture and use that as the cover). Then I type in what I want on the inside

Then the cool part starts: they print out the card using my handwriting as the font. They stuff it, stamp it, and send it for me. Even cooler: the cards are less than USD 1.00, plus postage.

I can't tell you how much getting a physical card has helped people feel appreciated. Many people tell me they put the cards up in their work area or at home. How often does that happen with e-mail?

You can try Send Out Cards yourself for free. Click here to access the site and then click on the banner with the moving arrow. This is an easy way to be known as "The Person Who Remembers!"

Start Now

It's easy to write this off as "I know, I know… Be appreciative. I learned this long ago." You may speak enough "Thank You's" to feel you're safe here.

But after working with thousands of leaders in hundreds of companies over the years, I confidently suggest that you can improve your overall ability to lead people and projects by intentionally becoming more appreciative yourself, by becoming the person who remembers, and by sending actual cards on a regular basis.

"Thank You" is not for wimps but for those who desire to lead people who willingly follow.

Click here to visit our blog for stories and resources to help you implement these ideas.