Getting More Done with Less Stress, with guest Jason Womack
"I don't have enough time!"It's a common refrain.
Whether from participants in a workshop or over a cup of coffee with a coaching client, I'm constantly working with people who are struggling to stay on top of their commitments.
Though I help others on the topic all the time, managing my own time is a continual challenge.
The interview you'll hear in this episode was recorded a month ago. It's taken until now for me to carve out enough time to bring it to you.
It's a universal challenge for most professionals today:
How can we get everything done when there's just not enough time to do it?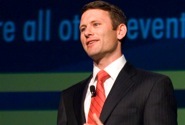 When I'm looking for insights on managing my time, I head to my friend and colleague Jason Womack.
Jason is a great source of inspiration and fresh ideas for me when it comes to personal productivity.
To learn more about Jason, I invite you to visit his website at
http://www.jasonwomack.com/
. Or just Google Jason's name and you'll find helpful articles and videos online.
At the end of this cast you'll learn how to save 50% on our e-learning offering entitled "
5 Keys to Getting More Done with Less Stress
". Just use the coupon code "E-TIME-50" when you checkout.
Thanks for listening to the People and Projects podcast!
Contact me at
andy@i-leadonline.com
or toll-free at 866-884-5323 for ideas on how to help you and your team get more done with less stress.
Getting More Done with Less Stress, with guest Jason Womack
Labels: multitasking, podcast, productivity, time management
posted by Andy at 2:26 PM