"Not-Working"
A common theme across my executive coaching clients is related to networking. Often it comes down to the sense there's not enough time to network. "Nice idea but I'm too busy!"

But when I, as a coach, push back on this bias, here's what I find: It's not a time issue. Rather, it's a perception issue. We prioritize those things that we perceive will provide the best return for our attention.

Bottom-line: networking is often not perceived as sufficiently valuable to justify the investment of time.

If that's how you feel, this might surprise you: I agree, with this caveat. Networking, as done by most people, is a waste of time. If done at all, it's done haphazardly without intentionality.
It's All About Relationships
Here's the dirty little secret of business: It's all done on relationships.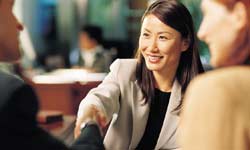 You will get your next job because of who you know. A salesperson is more likely to get a meeting with a decision-maker if they can get an introduction from a trusted colleague. Your ability to get what you need for your project is often tied directly to the strength of your relationship with your boss, the project sponsor, and key stakeholders.
My simple definition of networking is "relationship building." If you are not actively, strategically building relationships, you are limiting your influence and success.
My Social Networking Strategy
Just as most companies waste their marketing dollars due to lack of a coherent strategy, most people squander the limited time they have for networking for the same reason.
Think of relationships as an investment. They have value. The best investment returns are based on a strategy.
My social networking strategy has four components to it:
Stay in touch with minimal time commitment. I love being actively involved in the lives of my family. Add a busy work schedule that often requires traveling and I'm short on the same thing you are: time. There are many people I would love to reach out to and find out how they're doing but I will not have or take the time to call them. I use Facebook, Twitter, and Send Out Cards as the technologies of choice for this component.

Add value to others by connecting people. This last year I was introduced to a gentleman in Ghana who wants to build a schoolhouse but needed advice. I connected him with a family member who is an engineer with experience in Africa. I'm confident a school will be built there some day because of these two connecting. Whether it's helping someone build a school, find a job, or get an answer, social networking can be a technology that facilitates connecting people. LinkedIn is my tool of choice for this.

Build my business by building relationships. After a keynote or workshop, how can I maintain contact with participants for potential business in the future? What if there was a way to enhance my credibility through comments and recommendations by customers and colleagues? Marketing is all about awareness and there are ways to increase awareness about what we do through social networking. Facebook, Twitter, Professional Project Manager Networking Group, and LinkedIn provide opportunities for this strategy.

Learn by experimenting. Though individual tools may increase or decrease in popularity, social networking is here to stay. By experimenting with the technology now you have the opportunity to understand the models, learn ways to leverage the tools, and develop your own personal strategy.
Taking Action
Future newsletters will provide some insights for how to get the most out of a couple specific sites. My recommended next step for you right now is to put some time into thinking through the components of your networking strategy. Even a high-level strategy will help keep you stay focused.
Also, if you haven't joined LinkedIn and Facebook, I encourage you to do so now. You can join my networks by using the links below:
Want to Learn More?
How about a free webinar to learn more?
On Thursday, January 29, 2009, at 11:00am Central, I will be sharing practical tips in a webcast: It's About Relationships: Strategies for Leveraging Social Networking. There is no charge for subscribers to Horizon Time.
Click here to register for this webcast. I look forward to meeting you!