Traffic School
A few years ago I had a fascinating interview with one of my heroes: Zig Ziglar. He talked about using commute times as Automobile University, quoting a University of Southern California study that found 12,000 miles of metropolitan area driving a year for three years afforded enough time to learn the equivalent of two years of college education.
If you have an MP3 player and you're not intentionally listening to podcasts, electronic books, or other resources focused on areas you want to develop, you're missing an easy way to take advantage of Zig's idea. The iPod has changed my personal development strategy, not because of the seemingly endless amount music onboard as much as the learning I get any time I'm on the road, working out, or have other time available to absorb more learning.
Are you enrolled in Automobile University? Are you using your MP3 player to better use your time?
Marrying Home and Work Calendars
I'm amazed at how much time my wife and I spend trying to update multiple calendars. Example: a new soccer season schedule gets released. I update my Microsoft Outlook. She updates her schedule on her laptop. Hopefully we both updated them correctly!
I then get an e-mail from the league about a change so I update my schedule and forward the e-mail to my wife, who hopefully updates her schedule. Wouldn't it be nice if one of us could make a change and the other schedule automatically updates? Without the cost and time of having to install a Microsoft Exchange Server at home?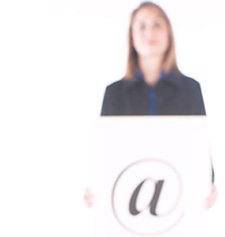 If you can relate to the juggling of multiple schedules, please check out AirSet. They have revolutionized how we synchronize contacts and calendars between home and work. We have found their product painlessly easy to implement—quite a deal for the low cost of free! And it's saving us time.
eLearning
Finally, I'm doing more e-learning. I have found I can maximize my training time and dollar by choosing online options for selected topics I want to grow in. And I can do it without the time and cost of getting on a plane to attend a workshop.
If you haven't tried e-learning lately, I highly suggest you add it to your professional development strategy.
Taking Action
Speaking of traffic jams and personal development, check out our new e-learning release on managing conflict. It will help you deal with that guy in the car in front of you who just cut you off!
As Zig told me: "Lack of time is not the problem -- lack of direction is."
Take a swing at the ideas provided above as you refresh your time management strategies. Let me know what questions you have—it would be a pleasure to help!