Organizations may vary on how they define the role of the sponsor, but this much is for sure: if you want to deliver successfully, you must have executive support.
Does That Mean I'm Doomed?
A common refrain from project managers when we discuss this point is, "Great. I'm doomed! I don't have executive support!"
An executive from a major electronics firm reinforced this to me a couple years back. He told me about a significant project for their organization, in the range of $50 million USD, that started struggling. He told me to my face, "Andy, I did everything I could to erase my name off of forms. I wanted nothing to do with that project!"
For the record, that's not executive support!
How could that executive have helped the ailing project? He could have:
Worked to reallocate budgets and people if necessary.

Coached the project manager on ways to handle obstacles.

Brought stakeholders together to finesse quicker decision making and resolve conflicts.

Been the voice for the project to make sure it gets the necessary attention across the executive suite and the rest of the organization.
But he didn't. He ran. The project failed.
A Key Question
Before you write your project off as hopeless, I'd like to reframe the issue with an important question: If you're not currently getting support from your sponsor, what are you doing to get it?
The reason I ask is this: I get to spend extended time with executive sponsors. Guess what some of their biggest complaints are about their project managers?
"I haven't heard from her for 6 weeks. Now she's waving paper in my face saying she needs more time and money."

"When he starts droning on about the project, he buries me with details. Just give me the headlines--I can drill in from there."

"It's almost like they walk in and say, 'Hey, we are going to be about 4 weeks late. Sorry!' I feel like I'm the only one with the weight of responsibility on my shoulders."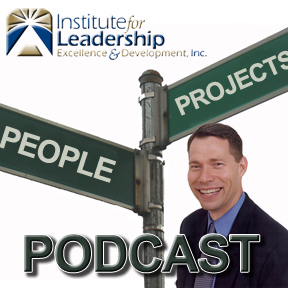 A key lesson for any aspiring leader is that managing is increasingly an issue of managing up and out, not just managing down. You must learn to manage your boss.
We'll talk more about managing up in our next newsletter. For now, I invite you to listen to our recent podcast episode with Alfonso Bucero, PMP. Alfonso is a co-author of Project Sponsorship: Achieving Management Commitment for Project Success. You'll gain insights from this global leader in project management.
Want to Learn More?
How about a free webinar to learn more?
On Thursday, February 26, 2009, at 11:00am Central, I will be sharing practical tips in a webcast: Executive Support: Why It Matters and How to Get It. There is no charge for subscribers to Horizon Time or the People and Projects Podcast.
Click here to register for this webcast. I look forward to meeting you!