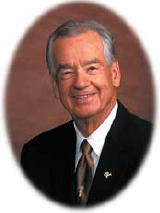 It's truly a pleasure this month to share an interview I recently had with Zig Ziglar, the world's most recognized name in motivation and training. Zig is known around the world for his unique style and insights into the topics of personal development, sales, leadership, and much more. His prolific writing and extensive speaking has shown him to be insightful, influential, and a man of solid gold integrity. With this month's focus on work life balance, I wanted to get the perspective of a man who has lived the topic for many decades.


AK: First of all, Zig, thank you for taking time to share your insights with our subscribers. I know this has been a very busy time for you personally, so we appreciate you making time for this.

ZZ: My pleasure, Andy. This is a topic very dear to me.

AK: An important aspect of a balanced life is maintaining proper expectations. What does work/life balance look like, Zig?

ZZ: If you were to ask a thousand people what they seek most in life, after pondering it for a moment most of them would eventually (after they've considered wanting to be rich, happy, healthy, etc.) acknowledge that what they really seek is a balanced life so they could have more of the things money will buy and all of the things that money won't buy.

When I speak of balance, I'm not even mildly hinting that means that you spend the same amount of time on everything. We are physical, mental and spiritual, so we must deal with the physical, the mental and the spiritual, as well as our personal, family and career -- not to mention the financial -- aspects of our lives. Obviously, you're going to spend more time earning a living and preparing for your family than you will in an exercise program. You will also spend more time sleeping than you will studying and preparing for your future. Balance means that in each area of life you devote a reasonable amount of time so that that part of your life is a healthy one.

AK: What do you see as some of the greatest challenges to living a more balanced life right here in 2002?

ZZ:

The challenge we have is in the fact that most people do not properly plan to have a balanced life. We must understand that the major problem is that if we don't plan our time, others will take our time. Most of us have noticed that people with nothing to do often want to do it with us, so the secret is developing a game plan.

Everybody acknowledges that we generally get far more work done on the day before we go on vacation than we do on a typical day. A moment's reflection will explain why: It starts the night before the day before when you get out a sheet of paper or your laptop and list the things that are "must do" for tomorrow. That way, when you get to the job you have a game plan, and anybody with a game plan is going to be more productive than someone who deals with things as they "pop up." This means that many times you are dealing with the crises of the critical and you are not dealing with the truly important, must-do things. So number one, make the plan. Lack of time is not the problem -- lack of direction is.

Failure to follow through on your own plan is a major cause of disappointment and frustration, but I challenge you to do it every night for even a week and you will discover that not only does your productivity go up, but you enjoy greater peace of mind and will soon recognize that if planning one day is so conducive to increased performance, you will soon discover that if you plan your personal time, your family time, your exercise time, and your personal growth time, that you will devote more attention to them. This takes care of the other phases of your life, eliminates many problems at home, improves your health and attitude, and, as a result, you have fewer difficulties on the job as well as at home.

Growth is essential in all of this, and that is where "Automobile University" enters the picture. Select things you need to know. A study done at the University of Southern California revealed that if you drive 12,000 miles a year and live in a metropolitan area, in three years' time you can acquire the equivalent of two years of college education. Without a game plan we are far more inclined to fall victim to the whims and fancies of others and, in essence, we surrender our rights and opportunities to have that balanced life.

Priorities are critical in this area. Three of the most successful companies I am familiar with are Mary Kay Cosmetics, Home Interiors and Gifts, and Chick-fil-A. Mary Kay and Home Interiors both say that God comes first, family second and the business third. Chick-fil-A, which does over a billion dollars a year in business, refuses to open on Sundays. They believe the spiritual side of life is that important and they want to make certain their people have the opportunity to enjoy the balanced life. Without the spiritual impact, balance is impossible.

For those of us who are believers, it does make a difference. When I devote part of my day every day to drawing closer to God in the person of Jesus Christ, it definitely gives me a better and more productive day. It convicts me of the things I need to be responsible for and pay attention to. That includes family, work, health -- the whole nine yards. The results have been very encouraging to me.

AK: Between your speaking schedule, running Ziglar Training Systems, and your personal involvements, finding a balance that works for you and your family must be real challenge. What are your personal secrets to staying as balanced as possible?

ZZ: Andy, I have to confess that I have no personal secrets. It simply revolves around what is important now, and since each phase of my life is important now, I deal with them in somewhat of an orderly fashion -- if not on a daily basis, certainly on a weekly basis. Since relationships are such an important part of all of our lives, and in most cases the most neglected area, I make doubly certain that my relationships with my wife, children and grandchildren are tended to on a very regular basis. It requires a plan to do these things.

AK: During this turbulent economy, many people are wondering how they can better prepare themselves to be more secure during difficult times. I believe many of my subscribers will find your new "Thriving in any Economy" session quite valuable. What are some key things they would take-away from attending that session?

ZZ: One way to respond would be to consider what would keep people from attending the seminar in Little Rock. Number one, I suspect that some people might think, "I've already been to all of the seminars. I need to put what I already know into action." Another thought might be, "I'm unemployed and can't see spending money and a day listening when I should be out seeking a job." Third, "I'm not certain the time and money investments would be justified." And a fourth could well be, "I can't imagine sitting all day in a seminar!" Five, "I listen to Zig Ziglar in my car every day and have read his books -- what else can he teach me? I'm not familiar with Flanagan and Dhanam, so I have no idea what they will bring."

The answers to all of the objections are these: The seminar is absolutely loaded with "how to" and "why you should." The theme of the program is "Thriving in Any Economy." One of the prime thrusts will be the importance of why being employable is more important than being employed, because jobs do have a way of disappearing. But there are some people who are always in demand. We will identify these people and teach how you can become that kind of person.

We deal in that seminar with goal-setting, building winning relationships, helping to identify the characteristics of people and the best and most effective ways to deal with them. We'll spend a considerable amount of time on the importance of understanding that both employer and employee have the same objective, and putting those objectives on the table and teaching how they can more effectively follow through on these objectives.

It's a fun day; it's an exciting day. More importantly, it's a teaching day that prepares you for the future. Each speaker is uniquely different, will teach different concepts and techniques, and if, at the end of the day, a participant does not feel he or she received more than their money's worth, we will offer a full, no-questions-asked refund.

This identical seminar in Tyler, Texas, produced dramatic results and an extremely happy and enthusiastic audience. Incidentally, for those who listen to my tapes and have read my books, I want to emphasize there is much new material that, unless they attended the Tyler seminar, they have not heard.

Zig, thank you again for taking time to share your insights with our subscribers.


If you are interested in learning more about the "Thriving in Any Economy" seminar Zig referred to, please visit www.zigziglar.com.