Here's an example. For years I had dreamed of starting my own company to help organizations solve problems through leadership development and project management. I had experimented as a part-time speaker, writer, and coach, but ultimately I had to choose: Am I going to dream my dreams or try to live them? That fundamental question led to the decision to leave my Vice President position at ACNielsen and begin a new journey.
Certainly, career decisions are big but changes in employment are not generally situations most of us would consider grieving over, particularly if you think you are heading into a better situation. But as I prepared to leave, I actively applied this principle of ending well and mourning change.
Before announcing the change, I blocked out time to specifically reflect on how much I would miss particular employees and customers, how much I would miss working on products I had put so much energy into over the years, and recalling the lessons I had learned during my time with this fine company.
When I gave my notice, I worked out an arrangement that allowed much more than the standard two weeks to help transition the new person in smoothly. I made a point to call or e-mail each of the people who came to mind that had helped me over the years, and in each communication I tried to relate what I appreciated about them or learned from them.
The process took well over a month, but the net result was rewarding. I left with a sense of accomplishment—knowing that very worthwhile things were accomplished during my nearly nine years there, and that relationships were established that will last far longer than any product we developed. I ended well, and it felt great.
However, there are plenty of situations in which I did not close well, and I still deal with those regrets.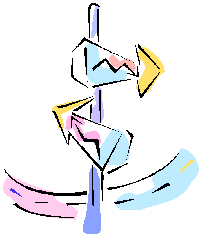 One of my great high school memories was having the privilege of playing on a very successful basketball team. My senior year, the Morton Potters (yes, that was our name!) were 27-1 in a season that resembled the movie Hoosiers.
The experience earned me a scholarship to play basketball at Northern Michigan University, an NCAA Division II school in the Upper Peninsula of Michigan. Tom Izzo, now the head coach at Michigan State University, was the assistant coach at Northern back then. I will never forget one of Tom's trademark impassioned speeches: "If you quit before the end of your four years, you will regret it for the rest of your life."
After three years of working hard, yet justifiably getting marginal playing time, I and my knees were feeling the toll. Realizing the Chicago Bulls would not be calling me, I started down the path toward "early retirement" even as Coach Izzo's words burned in the back of my mind.
Rather than walking in and talking to the coaches, though, I just stopped showing up at informal team gatherings after my junior year season. I mentioned to team members that I was not going to return, but I never sealed the closure with those who had invested so much in me. Late in the summer I received a letter from the head coach informing me that he understood I was not returning, so my scholarship was going to be given to someone else.
In the early months of my senior year, I began feeling the regret Coach Izzo had talked about. I was not only a quitter, but I quit in an irresponsible way. For years I deeply regretted the decision, and even now I use it as a personal motivator to always end well. In fact, a growing passion in my speaking, writing, and coaching is to help leaders structure their responsibilities and goals so they can someday end well.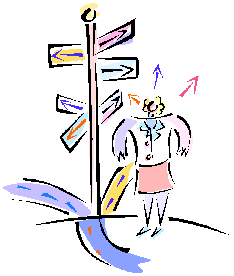 Obviously, there are many changes in life which make my experiences seem trivial. Just under a year ago our close friends and neighbors left a tear-filled message on our answering machine, "Please come over." That evening I sat and prayed with them as they broke the news about a life-threatening diagnosis the husband had received. Suddenly everything was different. This change rocked our close-knit neighborhood as job number one became supporting the family through this change. The terribly sad news is the husband died only seven months later. Yet this tragic story illustrates both sides of ending well.
A previous boss, someone who not only had managed the dying husband but knew the entire family, seemed unable to acknowledge the illness. He avoided contact with the family, a situation that pained both our friends deeply. Perhaps you understand the helplessness of "What do I say?" Yet he froze. And didn't end well. And regrets it to this day.
Yet their story is full of positive examples of ending well. The husband, fighting through each step of the journey with a positive attitude, left his children with an example of how to face the ultimate challenge. His wife literally never left his side, being the tireless, loving support that kept him going. The family and friends who surrounded them all, taking each step as it came, forming a team that helped us all make it through. In this tragic change, one that we would never chose for someone we love or want to walk ourselves, there are countless stories of ending well. (Click here for more on their story.)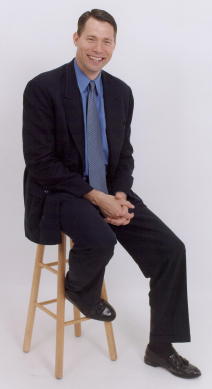 Whether it's a relatively easy change, or a more complex one like our neighbors, the principle remains the same: Seek to end well in all the changes that make up your life's journey. Seek to resolve each chapter before getting too far into the next.
Ending well takes time. There is no rush. In sailing, it is actually a big advantage to change directions (or tack) as quickly as possible. If the tack is performed too slowly, the boat catches too much wind and momentum is lost. For us, however, there is often little benefit to rushing.
For the sake of perspective, let me suggest what I have seen work in the real world: Resolving the issues that accompany major life changes usually takes in the range of two years or more.
If you are in the wake of one of these major changes, are you trying to sail through it too quickly?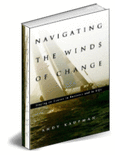 If you are close to someone on such a leg, could you be subtly trying to rush them?
There are no "5 Easy Steps to Ending Well." Different people go through the process at different speeds. Whether in your own situations or in those of people who you lead, don't rush the process. And don't disengage.
The more thoroughly you end well now, the more effective you'll be later on in the voyage.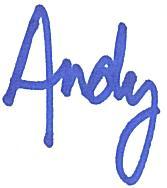 (Adapted from
Navigating the Winds of Change: Staying on Course in Business & in Life.
Click on the book cover above to get your copy).
Andy Kaufman
Speaker, Author, Consultant
President, Institute for Leadership Excellence & Development Inc.